Wal-Mart Stake Reduced From 15 Million Shares To Approximately 1.4 Million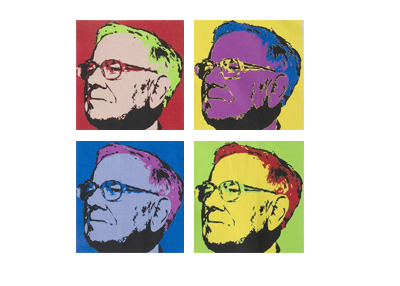 Berkshire Hathaway made a number of interesting acquisitions over the course of the fourth quarter of 2016, including new stakes in Sirius XM and Monsanto.
One of Berkshire Hathaway's most talked about moves of the fourth quarter of 2016, however, was its decision to significantly reduce its long-held stake in Wal-Mart, the nation's largest physical retailer.
According to Berkshire Hathaway's 13F filing for Q4/2016, its position in Wal-Mart was reduced from 15 million shares all the way down to just 1.4 million shares.
-
Brick-and-mortar retailers such as Sears and Macy's have been absolutely crushed over the years thanks to the surge in popularity of e-tailers, namely Amazon.com.
While Amazon.com has grown into a giant that is worth nearly $400 billion, retailers such as Sears have seen their fortunes plummet. Numerous retailers have gone bust over the past few years, with names such as Sears likely to follow in the near future. Practically all of the blame for their demise can be laid at the feet of Amazon.com, which has made the shopping experience painless and simple.
The death blow to retailers came when Amazon unveiled its Amazon Prime program, which allows its subscribers to receive free two-day shipping in exchange for a relatively low yearly fee. Prior to Amazon Prime, many Americans would visit brick-and-mortar stores because they didn't want to incur shipping fees - once Amazon Prime was released, there was essentially no reason to purchase items such as books or CDs at a mall. The Amazon Prime program has continued to flourish as the company has added more benefits to the plan, and this has made things progressively tougher for brick-and-mortar retailers.
-
Can Wal-Mart turn the tide and regain momentum against Amazon.com? Warren Buffett doesn't seem to think so, as he elected to significantly pare his company's stake in the retailing giant.
Is this the death of the physical retailer?
Filed under:
General Market News