Bezos Passes Warren Buffett and Amancio Ortega To Take #2 Spot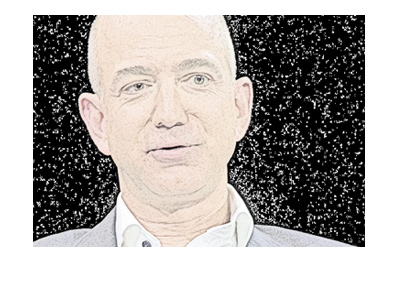 Thanks to a strong start to the year, Amazon CEO and founder Jeff Bezos is now the second richest person in the world. Only Bill Gates has a larger net worth, as he is worth an estimated $86 billion.
According to Bloomberg.com, Bezos currently has a net worth of $75.6 billion, putting him roughly $700 million ahead of Warren Buffett (Berkshire Hathaway) and $1.3 billion above Amancio Ortega (Inditex S.A.). Warren Buffett previously held the #2 spot, though his fortune has declined over the last couple of weeks as the "Trump Effect" has worn off in the markets.
-
With its continued stranglehold of the global e-commerce market, many people expect that Amazon.com will eventually command a valuation of over $1 trillion. If this happens, Bezos would likely have a net worth of well over $150 billion.
Amazon continues to build up multiple multi-billion revenue streams, including e-commerce, its Prime membership system and its cloud computing services. Tens of millions of people around the world are paid members of Amazon Prime and many major online companies utilize Amazon's cloud services. Amazon, which started out by selling CDs and books, has morphed into a global technology giant with a market cap north of $420 billion.
-
Jeff Bezos is still a relatively young 53 years of age. It seems like a foregone conclusion at this point that Bezos' net worth will exceed $100 billion - the question is: when?
Bezos' meteoric rise is even more incredible when you consider that he started Amazon.com in his garage in 1994. This means that practically every penny of his $75.6 billion in net worth has been generated over the past 23 years, which is quite a remarkable accomplishment.
Source: Bloomberg.com -
Jeff Bezos Is Now The World's Second Richest Person
Filed under:
General Market News