Buffett Capitalizes On His Name Once Again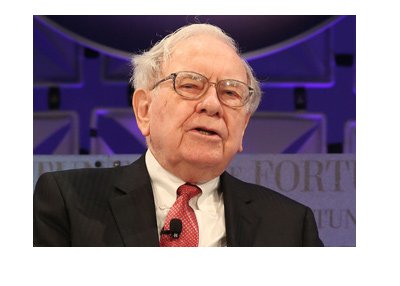 Warren Buffett, CEO of Berkshire Hathaway and the "Oracle of Omaha", has spent over 50 years of his life carefully cultivating his reputation.
Buffett is seen as the gold standard in the investment world - if Berkshire Hathaway takes an interest in a company, people immediately take notice.
Because of his sterling reputation, Buffett is able to extract some extraordinarily good deals for the shareholders of Berkshire Hathaway. During the height of the "Great Recession", Buffett swooped in and offered support to both Goldman Sachs and Bank of America - support that came with a dear price.
Buffett did so again earlier today when he agreed to become the lender of last resort for the beleaguered Home Capital Group, which is a subprime mortgage lender based out of Canada. Home Capital has had a calamitous run over the past year or so, as their shares have been hammered after accusations arose that the company was misleading investors regarding mortgage fraud. There was a run on the bank and the company was in very real danger of going under.
-
Per the terms of the deal, Berkshire Hathaway is buying a 38% stake in the company for $400 million. In addition, Berkshire will be providing a $2 billion credit line as they will become the lender of last resort. This credit line will have an interest rate of 9%.
Berkshire Hathaway is paying $10/share (Canadian) for 38% of the company. This is a steep discount from yesterday's closing price of $14.94.
The market cheered the news of Buffett's interest in Home Capital Group, sending shares of the company up to $19.00 today, which means that Berkshire Hathaway has already booked a paper gain of 90% on the transaction.
Filed under:
General Market News