Definition of FANG
What does the term "FANG" mean as it applies to the stock market? What is the definition of the term "FANG"?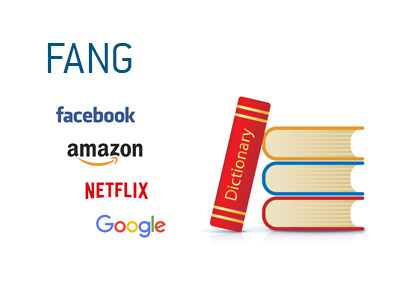 The acronym FANG refers to the so-called "Four Horsemen" of Internet companies:
Facebook
Amazon.com
Netflix
Google
These four companies generate an outsized amount of the revenues and profits that are generated by publicly trading Internet companies.
If these four companies all report strong earnings, this is usually very good news for technology companies. If these four companies are struggling, their counterparts in the Internet sector are surely doing much worse.
Of these four companies, Google is the most valuable, while Netflix is the least valuable.
-
Google, Amazon.com and Netflix all existed during the first "dot com boom", while Facebook was founded in 2004.
--
Davemanuel.com Articles That Mention
FANG:
Friday's Selloff In FANG Stocks Puts Chill Into Markets
Facebook Briefly Worth More Than Berkshire Hathaway
Banker Bonus Tax Unleashed In the UK