Shareholder Lawsuit, Downgrades Add To List of Problems
Shares of the beleaguered retailer JC Penney continued to sag today, as the stock ($JCP) closed the regular session at $8.75. This is just a hair above the stock's 52 week low of $8.59.
The problems at JC Penney have been well documented, and we won't rehash the issues that have caused the company to enter a tailspin.
What we will look at, however, are the newest problems that hit the company earlier today.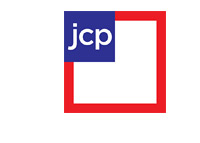 Let's start with this - a lawsuit from an enraged shareholder, Alan Marcus, who alleges that the company misled investors when it stated that business was improving and JC Penney saw no need to raise new capital.
As we now know, the company recently sold 84 million common shares at $9.65 in order to raise money. The news was two-pronged in its devastating nature - not only did it dilute existing shareholders, but it also took them by surprise. This is not exactly a smart thing to do when the company is seemingly swirling at the bottom of the toilet.
You can read more about
Alan Marcus' lawsuit here
.
Let's keep the bad news coming.
Hedge fund Perry Corp. announced on Monday that it had reduced its stake in the company to 10 million shares, down from the 19 million shares that it held in late August. What should be particularly alarming to JCP shareholders is that the hedge fund only just added to its stake in late August - between then and now, the fund had seen enough of a change that they felt it prudent to
significantly cut their position in the company
.
Last but not least, JC Penney had to endure another round of downgrades earlier this morning.
Here's a recap:
Downgraded to Hold from Buy at Argus
Price Target Lowered To $9 From $15 at Oppenheimer
Price Target Lowered to $5 From $8 at Imperial Capital
--
The interesting thing about JC Penney's recent drop is that a number of high profile funds and investors
loaded up on shares
of the retailer just a short while ago. Hayman Capital Management, LP, Glenview Capital Management, LLC, Perry Corp., and even Mark Cuban recently either started new stakes in the retailer or added to their existing stakes. How could this "smart money" not have seen this recent swoon coming? Are they still confident in their stakes?
--
The short position in JC Penney continues to grow, while the share price continues to fall.
Where is the floor, or is there one?