2009-08-13 09:36:51

Finding a Forex Broker in Canada


Open an Account at Canada's Largest Independent Broker!



There are many different forex brokers out there.

Some are really good and reputable. Others are shady and need to be avoided.

There are certainly a good number of reputable online forex brokers currently operating in Canada that deserve your business, however I can only speak on the two companies that I have actually traded with.

If I were to recommend a company that I hadn't personally tried, then it would just be an empty recommendation.

The company below is a company that I have actually traded with in the past:


--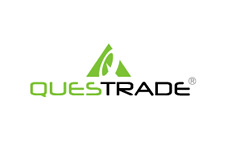 Questrade.com is a broker that I started using over 10 years ago (2001 to be exact). At the time I was using Cybertrader (eventually bought by Charles Schwab I believe) and was shuffled over to Questrade due to Canadian regulations.

Anyways, it's been over 10 years and I still have my account with Questrade.

The company offers practically everything under one roof - the ability to trade stocks, options and, most importantly, forex.

As per usual with forex brokers, Questrade doesn't charge commissions - instead, they charge a spread between the bid and ask.

One more note about Questrade - their head office is located in Toronto, Ontario.

Click Here to Open an Account with Questrade

--

When choosing your forex broker, take your time, do your research and don't be afraid to give them a call if you have any questions.

Any forex broker that doesn't take the time to answer your questions doesn't deserve your business.



Canadians, Click Here For Your Forex Account!



Important Note: Regulations can change - please make sure to fully research current rules regarding forex brokers in your country before signing up for an account.


Filed under: Company Reviews