Definition of Earnings Season
What does the term "earnings season" mean as it applies to the stock market? What is meant by earnings season?
Earnings season refers to the four chunks of the year when most of the major publicly listed companies report their earnings to the general public.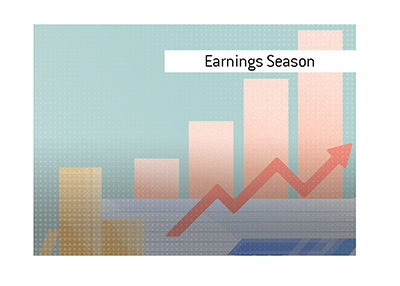 When people say "earnings season", they are usually referring to the periods from:
October 20th - November 20th
January 20th - February 20th
April 20th - May 20th
July 20th - August 20th
Companies report earnings four times per year.
These month-long periods don't include ALL of the companies that post earnings - Netflix, for instance, doesn't outside of these time frames.
The majority of publicly traded companies, including the likes of Microsoft, Facebook, Amazon, etc., report during these timeframes, and for that reason, these chunks of time are referred to as "earnings season", which take place four times per year.
--
Davemanuel.com Articles That Mention
Earnings Season:
Investors Going "Risk Off" As Frothy Assets Tank
Markets Shrug Off Bad News as Talk of Tax Reform Continues
Report: World's Billionaires Sitting on $1.7 Trillion in Cash
Q3 Earnings Season Picks Up This Week With Reports From Banks, Netflix
Investors Happy To Put Tumultuous Third Quarter Behind Them