How To Qualify For a Visa Black Card



The Visa Black Card is one of the most prestigious credit cards in the world.

The Visa Black Card, which is issued by Barclay's Bank, is a visually appealing card that was developed for those who want exceptional rewards and perks from their credit card.

The Black Card has a limited membership - not just anyone will be accepted. One of the biggest perks of the Black Card is the high level of personal attention that is offered to its cardholders, which is why the card isn't available to the masses - it's an exclusive club.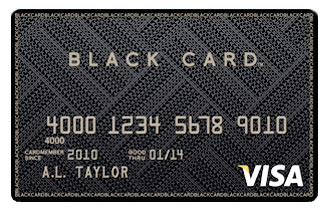 So what are the requirements for the Visa Black Card?

Barclay's doesn't divulge their exact criteria for being accepted into the Visa Black Card program, but here are three major requirements that you surely must have:

1) Strong Credit. The FICO score ranges from 300 to 850 - anything over 700 is considered "great", while anything over 760 is considered to be "excellent". You can safely assume that if you don't have a credit score of at least 700, you won't be accepted into the program.

2) Income. As Visa Black Card holders usually receive large amounts of credit, Barclay's must be sure that you are in a position to pay back your debt obligations. Do you have stable employment? Do you earn a solid wage? These are surely both considerations. Keep in mind that the Visa Black Card caters to people who put many thousands of dollars on their credit card every month.

3) Repayment History. This ties in with #1. Visa Black Card isn't likely to accept a person who has had trouble paying off their credit card in the past. In addition, Barclay's will also likely look fondly upon people who have a history with their company.

--

If you are unsure as to whether or not you will be approved for a Visa Black Card, my advice is to apply and see what happens. The worst case scenario is that you get rejected - the best case scenario is that you get approved and receive an unbelievable black carbon credit card in the mail that you can use to wow your friends.

Note: I do not have a business relationship with Visa, and am not being compensated for this page.



By Dave Manuel