Problogger (www.problogger.net) Undergoes a Transformation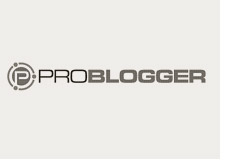 Faithful readers of
Pro Blogger
have likely noticed by now that the site has undergone a major design transformation. Like us, Pro Blogger decided to do away with a traditional Wordpress template and instead develop their own template that would look much cleaner and polished.
In my opinion, they succeeded and the new site looks great. The old site was cluttered with so much garbage that it was often hard to way your way around the site. There was so much advertising on the previous version of the site that it became hard to read an article, as advertising would pop up at every corner.
Clearly Problogger is taking the Techcrunch route and focusing less on Adsense and more on sponsors for the site. Perez Hilton and Techcrunch both use this model well, and with the traffic that Problogger is currently receiving, it makes sense to instead focus on sponsors and giving the sponsors better positions on the site, as Darren will make much more money by going after sponsors. Adsense is ok, but there are much better ways to monetize a site.
If you are thinking about entering the world of blogging, then Problogger is a fairly valuable resource that I would recommend you check out daily. And with the new site design, navigating the site has just become a whole lot easier.
Filed under:
Making Money Online
|
Company Reviews