My Shoemoney Tools Review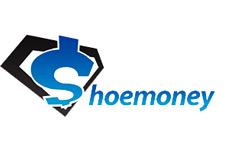 Jeremy Schoemaker (aka "Shoemoney") is an extremely successful web entrepreneur. He soared to fame in the "blogosphere" after releasing a photo of himself holding a $132,994.97 check from Google Adsense. Since then, Jeremy has become an extremely influential voice in the blogging community. If you are successful, people will listen, and people definitely listen to what Jeremy Schoemaker has to say.
Shoemoney Tools
is basically Jeremy releasing some of the tools that he and his team use to make money online. If you are starting to get serious about growing your online business, then the $99 that "Shoemoney Tools" charges for a monthly fee is likely to be a smart investment. There are tools that will help a SEO-based business, and there are tools that will help a PPC-based business. If you are like me, and dabble in both, then even better.
The first thing that I noticed about "
Shoemoney Tools
" is that the response time for questions, complaints and comments is extremely fast. I had a question regarding the billing of my account, and my inquiry was responded to (and handled) within 20 minutes. The site also welcomes tool suggestions and requests from their users, and they actually seem to try their best to implement these requests. I paid for my membership via Paypal, and the entire sign-up/billing process took no more than 2 minutes. I had access to the site immediately.
Now let's take a peek at some of the tools that the site offers:
1. Backlink Analyzer.
You can use this tool to run reports on sites in a niche that you are targeting (or trying to target.) The reports will tell you which sites are linking to the site in question, and what anchor text they are using to do so.
2. Domain Marketplace.
This is a database filled with thousands of unregistered domains that have a number of potentially valuable links (*.edu, *.gov and *.mil) pointing at them. The page will show you how many inlinks a site has, as well as the number of *.edu, *.gov and *.mil links. There is a catch though - the domain name is hidden from the user until an additional fee (usually $20 or so) is paid. Once this fee is paid, the identity of the domain name will be released to the user that purchased it and removed from the database. I would like it if the theme of the domain name was released prior to purchase (such as finance, self-help, etc), but I can understand why this would create a great deal more work for their company. There are literally thousands of domains in their database, and I am sure that there is some gold in there.
3. Find Backlinks.
Type in a keyword (such as "debt management") and you will receive a smorgasboard of information on the top ten sites for that keyword, and most importantly, where they are getting their backlinks from.
4. Keyword Density Tool.
Keyword Density is an important part of search engine optimization. With this tool, you enter in a page (presumably your own) and a keyword to check for. Then, the tool will tell you the keyword density % for that page and whether or not that keyword appears in the title, the meta keywords, the meta description, the h1 tag, the h2 tag and the h3 tag. It will also supply the same information for the top 10 pages for the keyword that you entered. Very useful information.
5. Keyword Tracker.
Enter a keyword and the URL, and this tool will tell you where you rank in Google, Yahoo and MSN. It will keep track of your keywords over time, and show you how the ranking has changed compared to the last day, week and month.
6. Most Linked.
This tool will show you the top 10 most linked pages for any single domain. Very useful if you want to see where a site applies the majority of its "link equity."
7. Text Optimizer Tool.
Enter in a block of text and this tool will tell you the keyword density. For instead, if you enter in "poker" as the keyword and "blah blah poker blah blah" as the text, the tool will return a keyword density of 20% and a keyword count of one. Useful tool if you are attempting to properly optimize a page for keyword density.
Those are the SEO Tools - now, the PPC Tools..
1. PPC Ad Generator.
A clever tool that allows you to enter a keyword, and the tool will then go out and chase down all of the ads from "every major search engine" that are bidding for that particular keyword. The tool will then substitute your URLs for theirs, which makes it easy for you to copy someone else's ads.
2. Ad Manager.
A tool for creating, editing, deleting and exporting your PPC ad copy. This works with Google Adwords and Microsoft Adcenter.
3. Instant PPC Tool.
Haven't used this yet. According to the site this is an "Instant ad file generator for Google AdWords, Microsoft Adcenter, and Yahoo Panama."
4. Keyword Generator.
Just like it sounds. Enter a keyword and the tool will generate a number of keyword possibilities for you. This tool definitely needs some work. I'd stick with the Google Adwords keyword generator for now.
5. Keyword Grabber.
Enter a domain and the "grabber" will pull all of the keywords that are currently being bid on for that domain.
6. Keyword Manager.
Basically a workspace for building and editing keyword lists.
7. PPC Local Keyword Tool.
Enter a keyword and a Zip Code and you will receive a list of keywords that contains the keyword plus the cities within a specific radius, as well as the keyword and the zip codes within the area that you specified (eg, radius of 15 miles). This is a very powerful tool.
8. PPC Local Brand Tool.
Enter a keyword and your location, and it will spit out a list of local competitors.
There is one additional tool that fits into the "Link Building" tools category..
1. Related Blog Posts.
Enter a keyword and this tool will find related blog posts within the niche topic that you specified. A very useful tool (if used appropriately) for building traffic to your blog.
Those are all of the tools that are available so far. Apparently there are a number of other tools and enhancements coming in the future.
Shoemoney Tools
offers a number of tools that prove useful for someone who is engaged in either SEO or PPC campaigns. Some of the tools I'll likely never use, but the ones that I do use are well worth the money.
Some of the tools are glitchy and returned errors - I am assuming that they will be fixed shortly. The site provides some very strong customer service, and the tools that I do in fact use are certainly worth the money.
To sign up, simply click on the banner below:
Filed under:
Making Money Online
|
Company Reviews