Some Older Google Penalties Expiring?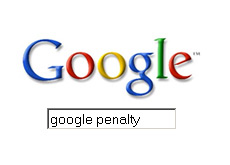 I've noticed this weekend that a number of our LONG penalized sites have suddenly re-appeared in Google's search index.
We're not talking about penalties of a month or three months or even six months. We are talking about sites that have been invisible in the Google index for YEARS. Suddenly, they are back and performing.
Matt Cutts alluded to the fact that some older penalties would be expiring
here
.
I had my fingers crossed that some of our long-penalized sites would re-appear in Google one day, and it seems as though this has finally happened.
The original issues (I believe) for the three or four sites that were penalized was duplicate content. I believe that all four were issued penalties (varying in harshness) due to some ill-advised decisions that we made with our sites (nothing shady, just such things are adding our own customized message board software and not probably accounting for any duplicate content issues). The problems were long-fixed and we were hoping that Google would reconsider us for inclusion into their index, and it appears as though it has finally happened.
If you have any long-penalized web sites, you might want to check to see if they are in Google this weekend.
Filed under:
Making Money Online
|
Internet Companies
|
General Knowledge