Marketleverage.com Review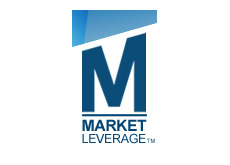 Marketleverage.com Review
If you follow any of the "big" blogs in the Make Money Online space (John Chow, Shoemoney, Problogger.net), then you've undoubtedly heard of Marketleverage. Marketleverage has engaged in an aggressive marketing campaign in the Make Money Online space and have aggressively increased their presence over the past year or so.
What is Marketleverage?
Marketleverage.com
brings together advertisers and publishers just like Google Adsense does. The difference is that publishers (those who own run websites) are paid per lead instead of per click. The term that you will hear to describe this type of network is CPA (Cost Per Acquisition).
Marketleverage is based in Lake Mary, Florida. The company prides themselves on their strong customer service and affiliate support, and they certainly come through in this regard (based on my past experience with their company).
Each affiliate is assigned a marketing manager when their account is approved. The "publisher manager" performs a number of different tasks, including outlines new and exciting offers to their affiliates and answering any questions or concerns. The publisher managers are easily contactable through phone, email or AIM. I've always gotten a response from my publisher manager immediately.
Signing Up
Signing up is easy.
Simply click on this link
to get taken to the Publisher sign-up page. You will be required to fill out a bunch of information related to you and your business. Make sure to fill out the form as best as you can - leaving out pieces of information will simply slow down the approval process.
Once you have submitted your application, you will be contacted within a day or two by phone. An account representative at Marketleverage will go over your application with you, and determine whether or not Marketleverage and your business will be able to work together. You will find out at this point whether or not you will be accepted into the program (screening applicants is a good thing, trust me. If your application is rejected, find out why and try to rectify the problem.)
Once your application is accepted, you will have immediate access to the Publisher backend.

Offers
Once you log in, you will be greeted with a number of different offers.
Along the top part of the page you'll see a picture of your Publisher Manager and their contact details.
Further down the page, you'll see your stats.
Below this section, you will see a great deal of information on various offers. You'll see the name of the offers, the amount that is paid per lead and various other assorted details. If you click on the offer, then you will see more information on the offer and various marketing materials.
There are a number of different categories that these offers fall into. You have Finance, Electronics, Entertainment, Automotive and many more. There are hundreds of offers and you should be able to find something to promote.
Below each offer you will see the methods that you can use to promote the offer. This will be either Email, Search or Web. Email refers to marketing via Email, Search refers to marketing via a search engine and Web means marketing via a website.
You can select offers by category or just can simply search for a keyword. The layout is very easy to follow and navigate.
Selecting An Offer
When you have found an offer that you like, click on the "Deploy Creative" button. You will then be given a link that you can use to market the offer so that it is properly tracked to your account.
Stats are updated in real-time, so you will immediately gather valuable information as to whether or not a campaign is working. Tweaking is the key with these offers - don't be afraid to ditch one offer for another if something is not working out. The name of this game is TESTING.
Other Information
Just a few other things that I wanted to mention:
1. How does Marketleverage make money? It's pretty simple - they charge a company X amount for a lead, and they pay out their affiliates X-Y for sending the lead. Marketleverage has to take care of their publishers and advertisers, as well as making sure there aren't any fraudulent leads or other nefarious activity on the network. They don't have an easy job and deserve every penny that they receive.
2. Featured Offers. These are gold, and you should definitely be listening to what your Publisher Manager is pushing in terms of strong offers to promote.
3. New Offers. New offers are constantly rolling in. Make sure that you regularly log in to make note of the new offers.
Summary
Marketleverage is a great company to work with if you are looking to get into the CPA marketing industry. They are a well-run company that (from my experience) seems to be honest and trustworthy. There are some shady networks out there - Marketleverage isn't one of them.
Sign up for an account today.

Filed under:
Making Money Online
|
Company Reviews
|
Internet Companies