Highbridge Capital Management LLC Turned in a Mixed Year in 2007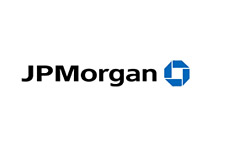 The world's largest manager of hedge funds, JP Morgan, saw its Highbridge funds turn in decidedly mixed performances in 2007. JP Morgan purchased a majority stake in closely-held Highbridge Capital Management LLC for around a billion dollars in 2004.
According to Bloomberg, the overall results for JP Morgan's Highbridge funds were all over the board. The flagship "Master Fund" from Highbridge returned approximately 8.5% on the year, which would have meant that the "Master Fund" was outperformed by the average hedge fund in 2007.
The Highbridge Statistical Opportunities Fund, which is a quant fund, suffered the same fate as many of its brothers and sisters in the quant fund world, dropping 14% on the year. Although, considering the damage inflicted on some of the other quant funds in the industry (Global Alpha, anyone?), the drop for the Highbridge Statistical Opportunities Fund was relatively timid in comparison.
Another fund that turned in a negative performance for Highbridge was the Event Driven / Relative Value Fund, which dropped 10% on the year (approximately, and according to Bloomberg.) This fund looked to be on track for a positive year in 2007 until November, when it suffered from widening spreads resulting from collapsed LBO's. This fund is just under a billion dollars in size.
On the positive side, the Highbridge long-short Equities Fund had a stellar year, turning in a return of 40.0%. With this strategy, you buy stocks that you think will increase in value and short stocks that you think will decrease in value, with the idea that you are overall market neutral. So in the end, your research on each particular company within the portfolio is what ultimately matter and not so much the fluctuations of the market in general.
Lastly, the Highbridge Asia Equities fund returned 19% in 2007.
Overall I am sure that JP Morgan would have hoped for a somewhat better year, especially in the Highbridge Master Fund.
Filed under:
Hedge Fund News