Focus Capital is the Latest Hedge Fund Casualty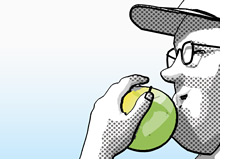 Focus Capital, a one billion dollar hedge fund (or at least, it used to be a one billion dollar hedge fund) based out of New York, announced that it was going to be liquidating its portfolio and shutting its doors on Monday.
Focus Capital is yet another example of a hedge fund posting strong gains in 2007, only to be vaporized a few short months into 2008. Peloton Investments found itself in a similar situation; toast of the town in 2007, and gone in 2008.
So what exactly happened to Focus Capital? They suffered from the same problem that has been plaguing other mutual funds - they were leveraged and banks started to call in their positions due to missing margin calls. Banks are becoming a lot more stringent in recent months and are really limiting their margin exposure to hedge funds. So what happens is that hedge funds such as Focus Capital are forced to sell fairly illiquid positions in equities and other investment instruments, which results in huge losses that they usually can't recover from.
In the case of Focus Capital, the hedge fund invested in mid-cap Swiss stocks. When they were forced to start liquidating their positions, the stocks that they were invested in took a massive swan dive due to the selling pressure that was initiated by Focus Capital.
Focus Capital gained 33% last year before plummeting a reported 80% this year. There is no way to tell exactly what the extent of their losses will be after all of their positions are liquidated, but it won't be pretty. Founders Tim O'Brien and Philippe Bubb blame short-sellers for their woes.
Just another day, just another hedge fund blow-up. Who's going to collapse tomorrow?
Filed under:
Hedge Fund News
|
The Economic Meltdown
|
General Market News