JP Morgan Tops List of Biggest US Hedge Fund Managers in 2007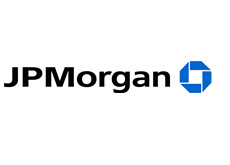 Credit crunch? What credit crunch?
Even though three of the top ten largest hedge funds in the US lost an estimated $24 billion in assets last year, the overall assets of the top US hedge funds actually rose in 2007 by more than 33%.
JP Morgan topped the list with total assets under management of $44.7 billion dollars. JP Morgan has a number of hedge funds under its management, including JP Morgan Asset Management and Highbridge Capital Management. JP Morgan topped the list even though they suffered from a loss of $8.5 billion in assets, mainly due to redemptions and some losses in their statistical arbitrage fund.
Bridgewater Associates was second on the list with total assets under management of $36 billion dollars. They were almost tied with Farallon Capital Management, who boasted a similar figure in total assets.
Renaissance Technologies came in fourth place with $34 billion dollars, and Och-Ziff Capital Management, the publicly traded hedge fund firm, was in fifth place with $33.2 billion in assets. DE Shaw and Goldman Sachs Asset Management both fell in 2007 due to their exposure to quant funds, and finished up in sixth and seventh place respectively.
Paulson and Company also soared into the top ten due to their aggressive bets against the subprime mortgage market.
Many companies that had significant exposure to quant funds managed to recover in the latter part of 2007. The recover continues in 2008, and it will be interesting to see if firms such as Goldman Sachs can start scaling their way back up the list.
Filed under:
Hedge Fund News
|
General Knowledge