Ospraie Management LP Is Shutting Its Ospriae Fund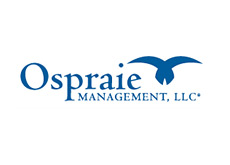 Ospraie Management LP sent a letter to its investors on Tuesday, informing them that the company would be shutting down the popular Ospriae Fund. The reason? A 38.59% decline so far this year.
The fund, which was launched in February of 2000 and had enjoyed annual returns of 15%, is one of the biggest commodity funds in the world. The fund has a multitude of resource, mining and energy stocks which were crushed over a six-week period, leading to the sharp draw-down in the previously successful fund.
As of the beginning of August, the fund had approximately $2.8 billion dollars in total assets. The 30%+ drop in the fund means that investors are able to withdraw their funds from the company more quickly, as the "lockup" is no longer in effect. However, the fund has announced that it will be suspending all redemptions so that they can sell off their existing holdings in an orderly manner. Representatives from the company said that they are hoping to distribute 40% of the assets by September 30th, and another 40% by the end of the year, assuming normal market conditions prevail.
The company estimates that it could take up to three years to "dispose of certain portions of the remaining portfolio".
The parent company (Ospraie Management LP) still controls more than $4 billion dollars in assets, and will remain in business.
This isn't the first time that the company has hit a rough patch, and it's also not the first time that they have decided to close one of their funds.
Filed under:
Hedge Fund News
|
The Economic Meltdown