Millenium Global Emerging Credit Fund Closes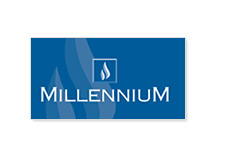 Another hedge fund bit the dust on Tuesday, after Millenium Global Investments announced that they were shuttering their Millenium Global Emerging Credit Fund. The fund has a reported $800 million dollars of assets and will be wound down over the coming months.
According to Millenium Global Investments (which currently has around $15 billion dollars of assets and five other funds), the fund was forced to close after some banks "changed the terms of their credit lines." According to Dow Jones' Online Financial News website (link below), a source close to the fund said that "the terms of banks' financing lines were negatively changed and in some cases cancelled" and that "it was no longer possible to execute transactions."
This is the latest in a string of high-profile hedge fund closures. Many market observers are starting to wonder when hedge funds are going to start asking their governments for a bailout of their own. Surely there has to be some heavily-leveraged hedge funds that are teetering on the brink of disaster? LTCM was bailed out in the late 90's by a government-organized cartel of banks and brokerages - surely there is another high-profile hedge fund disaster lurking in the shadows?
According to their website, Millenium is a "global currency and alternative investments" company. It was created in 1994, and currently has approximately $14.4 billion dollars in assets (as of June 30th, 2008). The firm employs 80 "experienced" employees and manages money for a number of pension fund clients from the UK, North America and the Middle East.
Millenium Global runs a number of funds, including: Millenium Currency Overlay (MCO), Millennium Global Currency Fund (MGC), Millenium Global Natural Resources Fund (MGC), Millenium Special Situations Americas Fund (MGSS), Millenium Global High Yield Fund (MGH), Millenium Multi-Strategy Fund (MMS) and the Millenium Spire (MSL).
The company recent announced an aggressive new expansion into the United States and Japan, so news of this closure will certainly be an embarassment for the company.
Filed under:
Hedge Fund News
|
The Economic Meltdown