Citadel's Two Biggest Funds Down 47% Through November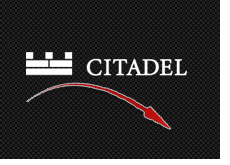 Can Citadel Investment Group LLC withstand a 47% YTD drop in its two biggest funds?
Can any hedge fund recover from a near 50% drop, especially in this environment? We're about to find out.
Bloomberg.com reported earlier today that Citadel's two biggest funds suffered an additional 13% loss in November, bringing the YTD total to a staggering 47%. These losses came in Citadel's two biggest funds, the Citadel Kensington Global Strategies Fund and the Citadel Wellington LLC fund. These funds manage approximately $10 billion dollars in total assets.
Kenneth Griffin is one of the most revered and respected hedge fund managers in the industry, but that likely isn't going to help him much in this crushing environment for hedge funds. Investors have asked to withdraw at least 10% of the assets in Citadel's two biggest funds by the end of the year. I can't imagine that the heavy losses suffered in October and November are going to soothe rattled investors either.
Citadel's losses have more than doubled those of the overall hedge-fund industry, which has collectively turned in a loss of approximately 22% through November.
Citadel has been stung by investments in convertible bonds, high-yield bonds, bank loans and investment-grade bonds (that were hedged with credit default swaps). Things started going south for Citadel in September, and have only gotten worse in the meantime.
The Citadel Investment Group has been dogged by various rumors and developments over the past few months:
1. Just recently, Standard and Poor's cut the counterparty credit rating on both the Kensington Global Strategies Fund and Wellington LLC fund to BBB/A-3.
2. Rumors were swirling a few months ago that examiners from the Federal Reserve were "questioning Wall Street counterparties to Citadel about their exposure to the hedge fund company." Citadel denied the allegations.
3. A few weeks later, another rumor was floated stating that several major banks were asking Citadel to post additional collateral to cover "big" losses. Citadel, as well as a couple of the banks that were mentioned in the story, denied that this was the case.
In additional, Citadel's management team has issued a number of public statements over the past few months, saying that the company is fine and still able to tap billions of dollars worth of commercial credit.
Things aren't all bad at Citadel. According to Bloomberg, three of Citadel's funds have climbed 40% this year, and the company still has not breached the terms of its contracts with lenders.
That being said - can the company possibly survive a near 50% loss in its two biggest funds? Recovering from such a catastrophic loss is nearly impossible to do in the cutthroat hedge fund world - can Kenneth Griffin pull off the improbable and resurrect his company? Or will Citadel end up a corpse like many other hedge funds?
Source: Bloomberg.com -
Citadel Funds Lose 13% in November, 47% This Year
Filed under:
Hedge Fund News
|
The Economic Meltdown