Drawbridge Global Macro Fund Down About 12% in 2008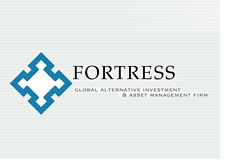 Fortress Investment Group LLC, besieged by investor redemption requests, announced earlier this week that it had halted redemptions from its Drawbridge Global Macro fund.
Fortress is a publicly traded company that trades under the symbol FIG on the New York Stock Exchange. The stock has been steadily wilting over the past number of months, and currently has a value of $1.76. This is well off of its 52 week high of $19.50 and its all-time high of over $30.
The Drawbridge fund, with about $8 billion dollars in total assets as of September 30th, is down approximately 12% on the year.
Investors are stampeding out of the fund (or at least trying to), having requested $3.51 billion dollars of their money back by the end of this year. This dollar figure represents approximately 44% of the total assets in the fund.
The Drawbridge Global Macro fund is the largest in the Fortress Investment Group family of funds.
The redemption freeze at Fortress continues the trend of many hedge funds either temporarily suspending redemptions or liquidating altogether.
In the case of Fortress Investment Group, their wave of redemption requests is likely more to do with the overall state of the hedge fund industry, rather than their own performance. The Drawbridge Global Macro fund is only down 12% on the year, which is far better than the hedge fund industry as a whole has performed.
Some estimates have the hedge fund industry contracting as much as $800 billion dollars when all is said and done. At the height of the hedge fund "boom", hedge funds had approximately $1.9 trillion dollars under management. By the time this storm has dissipated, this number is likely to be closer to $1.1 trillion dollars.
You have three main groups that are actively pulling their money out of hedge funds (or trying to, at the very least). They are:
1. Pension Funds. Many pension funds plowed their money into hedge funds, lured by the prospect of out-sized annual returns. Now that the hedge fund industry is crumpling, pension funds are pulling their money in droves. Suddenly the prospect of investing in the hedge fund industry is not too appetizing for these pension funds, and they are looking to invest elsewhere.
2. High Net Worth Individuals. This economic downturn has incinerated the wealth of many of the richest people in the world. These "high net worth individuals" have watched as their real estate, stock holdings and other assorted investments have plummeted in value. Many are seeking the comfort of cash and cash-equivalents, and this means that many are now asking for their money back from hedge funds.
3. "Fund of Funds". These are hedge funds that use their capital and connections to invest in other hedge funds. Example: You might not be able to invest in a leading hedge fund with $1 million dollars - however, a "fund of funds" can pool investor capital and invest in the leading hedge fund with an investment of $25 million dollars. If these "fund of funds" get hit with their own redemption requests, then they must liquidate holdings in other funds to raise capital.
Can Fortress navigate through these tough times? Or will they be another casualty of the crippling downturn in the once-glitzy hedge fund industry?
Filed under:
Hedge Fund News
|
The Economic Meltdown