Citadel To Allow Withdrawals Once Again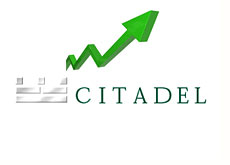 Can Citadel Investment Group LLC, which is led by Kenneth Griffin, resurrect itself after an absolutely horrible 2008?
Can the firm recover after its two biggest funds each turned in losses of 55% last year?
Can the firm recover after freezing withdrawals from their Kensington and Wellington funds last year, a move that angered many of their investors?
Many observers figured that Citadel was likely done for after turning in an absolutely abysmal performance in 2008. Hedge funds have a very hard time recovering from such crippling losses, and Citadel had the added misfortune of being the subject of many unsubstantiated rumors.
In fact, the company was the subject of so many rumors that they had to make multiple public statements last year, informing their investors that the bulk of the rumors weren't true. For a traditionally private and guarded company, this was an extraordinary step to take.
Citadel has had a couple of positive news developments over the past few weeks that has some in the industry asking - could the company possibly pull through and survive after suffering through the worst year of its existence?
First off, the firm's Kensington and Wellington funds seem to have stabilized, and are currently up around 6% in 2009,
according to a recent report
on Bloomberg.com.
Second, the company has reportedly "significantly" cut down on the number of "hard-to-sell" assets that it owns, which will greatly improve the company's liquidity situation.
Third, the company is planning to resume withdrawals in its Kensington and Wellington funds, albeit on a limited basis.
The firm will apparently decide each quarter "whether to make payments from its Wellington and Kensington funds", and clients will be "notified of any amounts available for redemption".
Citadel has around $13 billion dollars currently under management after turning in a horrific 2008.
Can Citadel, which has been operational since 1990, survive and continue to be one of the most revered hedge fund operations in the world?
Or was 2008 the beginning of the end for Kenneth Griffin and Co.?
Filed under:
Hedge Fund News