Ratings of Online Brokers
When it comes to online brokers, you really need to do plenty of research before you choose the one that you are going to give your business to.
Every online broker has positive and negative reviews about them that have been posted online. If you are looking for a single broker with absolutely flawless reviews, then you should just stop looking right now, as they don't exist.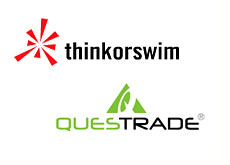 What you need to do is exhaustively research every firm that you are even thinking about doing business with.
Reviews can be helpful, but only if you read dozens and dozens and compile an overall consensus. As I've said before, positive reviews can be paid for, and negative reviews can stem from one single misunderstanding. You really need to listen to what many different people have to say about the firm.
After reading through many different reviews, you should try to narrow your search down to a list of 2-3 names. At this point, you can start to compare commission structures, software packages, overall customer service experience, etc.
Finding a good online broker can take months of worth. However, this is a pretty big decision, and one that you shouldn't take lightly. There is nothing worse than being stuck with an online broker that is disorganized and poorly run.
What about my ratings, you may ask? What brokers do I think deserve your business?
I have two brokers that I have personally dealt with in the past. Both of these brokers I can recommend wholeheartedly and without reservation. I have been a customer at each firm.
I have included my ratings and links to each review below. I will be adding more to this page in the future, so please make sure to keep it bookmarked.
Thinkorswim
Rating: 9.7/10
Review
Questrade
Rating: 9.6/10
Review
Filed under:
Company Reviews