Founder of Galleon Group Hedge Fund Arrested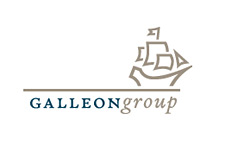 David Faber broke the news on CNBC earlier today that Raj Rajaratnam, founder of the Galleon Group hedge fund, had been arrested on insider trading charges.
Rajaratnam has been formally charged with four counts of conspiracy and eight counts of securities fraud according to the Wall Street Journal.
Five others have been arrested as well, and the list contains some very well-placed people, including:
-Rajiv Goel, director of strategic investments at Intel Capital
-Anil Numar, director at McKinsey & Co.
-Danielle Chiesi and Mark Kurland of New Castle Partners LLC
-Robert Moffat, senior VP at IBM
There are co-operating witnesses and a wealth of physical evidence, meaning that the case against the accused seems to be fairly airtight at first glance.
Galleon is a multi-billion dollar hedge fund that deals mainly in technology stocks.
The government is claiming that the fund used its illegally obtained insider information to profit in positions of Google, Akamai and Hilton Hotels.
Source: WSJ.com -
Galleon Chief Rajaratnam, Other Charges in Insider Case
Filed under:
Hedge Fund News
|
Stock Market Scandals