Feds Will Reportedly "Examine" SAC Capital Transactions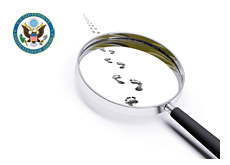 According to the Wall Street Journal (link below), SAC Capital Advisors is now being drawn into the widening insider trading investigation that started with the Galleon Group and Raj Rajaratnam.
SAC Capital is one of the largest hedge fund firms in the world, as they currently have approximately $12 billion dollars under management.
The founder of SAC Capital Advisors, Steven A. Cohen, is one of the most successful hedge fund managers/traders to have ever lived, building himself up a personal net worth of over $8 billion dollars.
SAC Capital has outperformed the rest of the industry by a wide margin in nearly every year of its existence, which has enabled the company to charge some extremely high performance fees.
The question that the government will now be asking is: does SAC Capital owe any of its outsized gains to illegal insider information?
According to the WSJ, the government is "expected to examine transactions" at SAC Capital.
As part of their insider trading investigation, the government entered into a plea agreement with Richard Choo Beng Lee.
Lee apparently worked at SAC Capital between 1999 and 2004, and has agreed to tell the government about transactions made by other SAC traders during his time at the firm.
Lee, who founded Spherix Capital in 2008, "allegedly received insider information about Google's 2007 second-quarter earnings" and traded off of this information (Lee wasn't working at SAC at this time). According to the WSJ article, Lee struck a deal with the government early in 2009, abruptly shuttered Spherix Capital and then attempted to get rehired at SAC Capital. Cohen declined.
It's important to note that SAC Capital Advisors hasn't been accused of anything.
One thing seems fairly certain at this point - this insider trading investigation is just getting started.
Source: WSJ.com -
Hedge-Fund Giant Surfaces in Trading Probe
Photo:
Brooks Elliott
Filed under:
Hedge Fund News