SAC Capital Advisors LP Releases Their Q1 13F-HR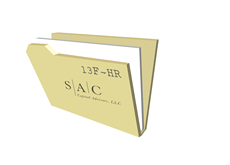 SAC Capital Advisors LP released their 13F-HR for Q1/2010 earlier this week.
A 13F-HR filing shows all of the long Section 13(f) securities that SAC Capital was holding at the end of the first quarter (March 31st, 2010). This includes all long equity, options, debt, etc. positions.
At the end of Q1/2010, SAC Capital Advisors LP reported owning a total of 1,775 Section 13(f) positions for a total value of $13,599,200,000. The number of total positions is down from Q4/2009 (1,818), but the total value of assets is way up ($13.6 billion in Q1/2010 vs $9.68 billion in Q4/2009).
This filing also contains the positions of Sigma Capital Management, LLC, CR Intrinsic Investors, LLC and S.A.C. Global Investors LLP.
Here is a quick breakdown of the numbers from this most recent 13F-HR filing (as compared to the quarter before, not including options positions):
-481 total new buys
-421 sales
-544 positions were added to
-503 positions were reduced
Here were SAC's top ten positions (excluding options positions) as of March 31st, 2010:
Company Name / Shares / Total Value at End of Quarter / Position Type
ALCON INC (ACL), 2,520,737 shares, $407,250,000, Common
DENDREON CORP (DNDN), 7,125,155 shares, $259,854,000, Common
ORACLE CORP (ORCL), 6,916,302 shares, $177,680,000, Common
DANAHER CORP DEL (n/a), 147,219,000 shares, $170,815,000, Debt
SPDR S&P 500 ETF TR (SPY), 1,374,620 shares, $160,817,000, Common
PSYCHIATRIC SOLUTIONS INC (PSYS), 4,932,065 shares, $146,976,000, Common
3M CO (MMM), 1,638,450 shares, $136,925,000, Common
SALIX PHARMACEUTICALS INC (SLXP), 3,596,400 shares, $133,966,000, Common
WELLPOINT INC (WLP), 2,071,100 shares, $133,337,000, Common
BEST BUY INC (BBY), 2,813,600 shares, $119,691,000, Common
--
The top five new purchases by SAC Capital, by total market value, during Q1/2010 were:
CONSOL Energy Inc. (CNX), Common - 2,696,125 shares, $115,017,000 Total Value
INTERMUNE INC (ITMN), Common - 1,940,393 shares, $86,483,000 Total Value
Biogen Idec Inc. (BIIB), Common - 1,319,521 shares, $75,688,000 Total Value
American Tower Corporation - C (AMT), Common - 1,527,990 shares, $65,108,000 Total Value
ENSCO International PLC - ADR (ESV), Common - 1,225,788 shares, $54,891,000 Total Value
The top five sales by SAC Capital, by total market value, during Q1/2010 were:
Bank of America Corporati (BACPRS, UNIT 99/99/9999) - 7,100,000 shares, $105,932,000 Total Value
ENSCO INTL INC (ENSC, COM) - 2,140,000 shares, $85,472,000 Total Value
TRANSOCEAN INC (n/a, CNV) - 50,000,000 shares, $49,551,000 Total Value
Stanley Works (n/a, CMN) - 856,000 shares, $44,093,000 Total Value
Royal Dutch Shell PLC-Class A- (RDSA, SPONS ADR A) - 428,596 shares, $25,763,000 Total Value
Note: "sales" can also include companies that were acquired during the quarter, etc
Here were the top five additions (by % change from previous quarter):
157033%, Amedisys Inc. (AMED, Common)
156150%, Talbots Inc. (TLB, Common)
67373%, INSPIRE PHARMACEUTICALS INC (ISPH, Common)
65892%, CREE INC (CREE, Common)
31686%, Halliburton Company (HAL, Common)
Here were the top five reduced positions (by % change from previous quarter):
-100%, AIRGAS INC (ARG, Common)
-100%, BAYTEX ENERGY TR (BTE, Common)
-100%, CKE RESTAURANTS INC (CKR, Common)
-100%, Danaher Corporation (DHR, Common)
-100%, ILLUMINA INC (ILMN, Common)
Note: These numbers are rounded, so SAC Capital still owns VERY small positions in each of these stocks. For instance, SAC still owned 43 shares of Airgas INC (ARG) at the end of Q1/2010, for some strange reason.
--
SAC Capital Advisors is one of the largest hedge fund firms in the world, managing an estimated $16 billion in total assets according to various estimates. The firm was founded by Steven Cohen in 1992, who has since gone on to become one of the world's richest hedge fund managers.
Filed under:
Hedge Fund News