SAC Capital Announces Large Stake In Orexigen Therapeutics Just Before Stock Falls 72% In One Day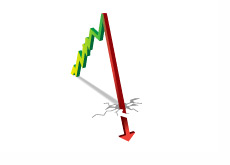 SAC Capital Advisors is one of the largest hedge fund firms in the world. The firm, which was founded in 1992, reportedly has over $15 billion in assets under management. SAC Capital Advisors has done so well over the past twenty years that its founder, Steven A. Cohen, is worth a reported $8 billion.
Year after year, SAC Capital Advisors is one of the best performing hedge fund firms in the industry. But, as evidenced by their recent ill-timed investment in Orexigen Therapeutics, even the largest and most successful hedge funds can fumble the ball on a trade, just like the rest of us.
As of September 30th, 2010, SAC Capital Advisors reported owning 276,600 shares of OREX (Orexigen Therapeutics). Of the 97 funds that we currently track in our database, six held a stake in OREX as of the end of the third quarter of 2010. Only Adage Capital Partners GP LLC held a larger stake as of 09/30/2010 (838,901 shares).
Fast forward to January 31st, 2010 (yesterday).
SAC Capital Advisors LP filed a 13G on Monday in which they revealed that they had taken a 7.2% stake in OREX. This worked out to a 3,445,400-share stake in the company.
Of the 3,445,400 shares, 2,370,400 are owned by SAC Capital Associates, LLC, while the rest (1,075,000) are owned by CR Intrinsic Investors, LLC, which is also controlled by Steven Cohen. According to the filing, 700k of SAC Capital's shares are subject to call options, while 150k of CR Intrinsic Investors' shares are subject to call options.
--
Anyways, just one day after SAC Capital's new sizable stake in Orexigen Therapeutics was announced to the world, the stock tanked.
And by tanked, I mean TANKED. Orexigen dropped over 72% today after the FDA rejected its experimental weight loss pill Contrave. The FDA has called for a new study of the pill's potential heart risks before approval of the pill can take place.
Based on Orexigen's trading range over the past few weeks, the company was valued at around $452 million at the time that
SAC Capital
decided to dramatically increase their stake in the company. This would have valued SAC's stake at around $32.54 million before today's large drop.
Less than 24 hours after the SEC released the OREX 13G filing from SAC Capital, the stock tanked over 72%. As of this second, OREX is valued at $118.9 million, meaning that the value of SAC Capital's stake in the company has been reduced to $8.56 million.
Sure, the size of SAC Capital's loss in OREX is not that big relative to the overall size of their assets under management, but it's still an embarrassing loss all the same.
--
It just goes to show - even the largest hedge funds can make bad trades too.
Source: Davemanuel.com -
OREX Quote
Source: Davemanuel.com -
Hedge Fund Filing Page
Filed under:
Hedge Fund News