Vice Presidential Debate Set To Take Place on Thursday Evening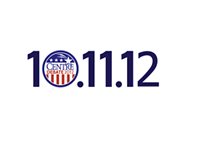 Current Vice President Joe Biden is set to do battle with Republican Vice Presidential Nominee Paul Ryan at the first and only Vice Presidential debate of this election cycle on Thursday evening. The debate, which will be moderated by Martha Raddatz, will take place at Centre College in Kentucky, and will focus on both foreign and domestic policy.
The race for the White House has tightened considerably after last week's Presidential debate, which makes Thursday's showdown between Biden and Ryan even more important. The Democrats will be looking to regain momentum after Romney unexpectedly thrashed President Obama in the first Presidential debate last Wednesday, while Paul Ryan and the Republicans will be looking to score another victory mere weeks before voters head to the polls.
President Obama was widely panned as being too passive during the first Presidential debate, allowing Romney to score major points without offering up much resistance.
Things should be different on Thursday evening, as the debate between Joe Biden and Paul Ryan promises to be a lively affair. In the 2008 Vice Presidential debate, Joe Biden was largely subdued, but this year promises to be different. Talking heads from both parties expect Joe Biden to come out swinging on Thursday night in an attempt to re-seize momentum for the Democrats.
You can expect
Joe Biden
to try and make the argument that Paul Ryan's tax plan simply doesn't make sense and that the numbers don't work.
Paul Ryan
, on the other hand, will continue Mitt Romney's narrative that President Obama and the Democrats simply spend and tax too much, and that the country needs to make serious changes before the fiscal situation becomes too dire to change.
There will be many issues discussed on Thursday night, but taxes and
deficits
will be front and center.
--
As it stands right now, the
Democrats and Republicans are in a virtual deadlock
with the election mere weeks away.
Thanks to
Mitt Romney
's historical win in the first Presidential debate last week, the Vice Presidential debate between Biden and Ryan has taken on increased importance.
Who's got the edge heading into Thursday night? Who will shine once the cameras start rolling?
Filed under:
General Knowledge