Recent Hedge Fund Filings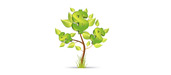 This page contains all of the most recent SEC filings from the largest hedge funds in the world.
Here is a list of some of the funds that we are currently tracking:
PAULSON & CO INC
RENAISSANCE TECHNOLOGIES LLC
SOROS FUND MANAGEMENT LLC
SAC Capital Advisors LP
GOLDMAN SACHS GROUP INC
We are currently tracking
24
funds in our database, but more are being added daily. Please check back often.
Recent SEC Filings: