Lenzine.com Up And Running; A Second Domain Name Is Purchased
Our foray into acquiring sites for the sole purpose of monetizing them continues.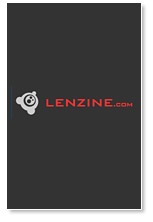 As I told you last week, we purchased
Lenzine.com
from
Tdnam.com
for $54. Well between now and then, we have purchased web hosting for the site, incorporated a bunch of uniques articles into the site, and applied for Text Link Ads. We are just waiting for TLA to start selling ads for the site. Considering that the site is a long-established domain with a Page Rank of 4, I don't think it will be long before this site is generating positive cash flow for us. Our costs are:
-$54 for the domain
-$8 / yr for the domain
-$4.95 a month for the domain
I am estimating that if we maintain our Page Rank, that Lenzine.com will generate around $40-$50 / month for us, relatively quickly. Anything else, including Adsense or Chitika clicks, will be considered a bonus.
Factoring in the cost of the domain, the hosting and the yearly cost of the domain, this site will need to make $10.11 / month to be profitable. If we exclude the $54 purchase price, it would need to make $5.61 / month to be profitable. We'll see what happens once our ads go live in Text Link Ads, but I think the site should be a money-maker, and will prove to be a good deal.
We have also purchased another site, and are just finalizing the deal today. I am going to hold off on saying the name until it is actually ours.
Technorati Tags:
domain name
Filed under:
Making Money Online