Mitt Romney Reclaims Momentum in Florida GOP Primary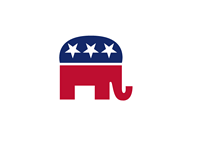 Mitt Romney seized back the momentum in the race for the Republican Presidential nomination Tuesday night after easily cruising to a victory in the Florida GOP primary.
The Florida GOP primary turned into a heated battle between Mitt Romney and Newt Gingrich. The "Super PACs" were particularly active in Florida over the past few weeks, as Restore Our Future, Inc. (pro-Romney/anti-Gingrich Super PAC) and Winning Our Future (pro-Gingrich/anti-Romney Super PAC) spent MILLIONS of dollars on TV, radio and newspaper campaigns. In the end,
Restore Our Future, Inc.
outspent
Winning Our Future
by a significant margin, which helped to propel Romney to victory.
Here is how the Florida GOP primary ended up turning out (courtesy of
CBS News
):
Mitt Romney
- 46%
Newt Gingrich
- 32%
Rick Santorum
- 13%
Ron Paul
- 7%
Next up in the race for the Republican nomination - Nevada, Maine, Colorado, Minnesota and Missouri.
--
Let's take a look at where Intrade.com has the Republican candidates following Romney's victory on Tuesday night:
Current Odds to Win the Republican Presidential Nomination:
Mitt Romney - 88.3%
Newt Gingrich - 5.2%
Ron Paul - 3.1%
Rick Santorum - 1.5%
Intrade.com had listed Gingrich at over 25% to win the nomination shortly after his win in South Carolina, but the Former Speaker of the House has since come crashing back down to Earth.
--
According to Intrade.com, Romney is a near lock to win the upcoming Nevada Caucus:
Mitt Romney - 97.2%
Newt Gingrich - 2.2%
--
Newt Gingrich and Ron Paul have both pledged to stay in the race up until the Republican National Convention in late August. At this point, resistance to Romney may be futile, as the former Massachusetts Governor has emphatically snatched back his momentum.
Source:
Intrade.com
Filed under:
General Knowledge