55% of Americans Believe That Gas Will Cost More than $5/Gallon This Year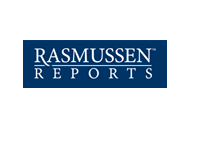 Rising gasoline prices have been one of the popular topics of discussion over the past week, with numerous high-ranking politicians (President Obama and others) speaking out on the issue. Rising gasoline prices could very well slow or completely stop any meaningful economic recovery in the country, so you can safely assume that this will continue to be a hot topic on the campaign trail.
How high could gasoline prices go this year?
According to RasmussenReports.com, 55% of those surveyed said that they believe that a gallon of regular gasoline could cost over $5/gallon over the coming months. 38% of those surveyed said that such a spike in prices was unlikely to happen.
In a separate survey conducted by RasmussenReports.com last month, a full 89% of those surveyed said that gas prices would likely be higher in six months (summer) than they are now. Given historical trends, this seems like a very good bet.
--
The price of a gallon of regular gasoline currently costs the average American citizen $3.625/gallon. This is up from $3.519 a week ago, $3.35 a month ago and $3.328 a year ago. Last year, gas prices topped at just under $4/gallon in the spring.
Geopolitical issues (Iran mostly) are seen as being the main catalyst behind rising gasoline prices this year, but an uptick in the US economy, money printing and even
Wall Street profiteering
are also being mentioned as reasons behind the recent upswing.
Whatever the reason may be, one thing is almost certain - it's going to be expensive to take your family on that cross-country trip this summer.
Source:
RasmussenReports.com
Filed under:
General Knowledge