Facebook To Shell Out $19 Billion for WhatsApp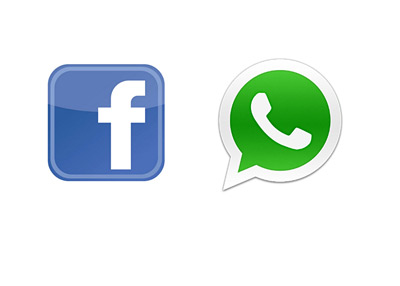 "Shocker." "Unbelievable". "Mind-boggling".
These were just some of the words that were used to describe Facebook's purchase of WhatsApp today.
The deal, which was announced shortly after the close of trading on Wednesday, is for a reported $19 billion. That includes $12 billion in shares of Facebook, $4 billion in cash and an additional $3 billion in restricted stock units for the purpose of employee retention.
Shares of Facebook, which have been flying high as of late, dipped as much as 5% after the deal was announced. It will be interesting to see what analysts say about the deal before trading opens on Thursday.
--
WhatsApp is a very popular instant messaging service for smartphones that works on a multitude of different operating systems.
The service is phenomenally popular. As of early 2014, WhatsApp users were sending over 18 billion messages per day. According to Facebook, WhatsApp has 450 million monthly active users, with 70% of those being active on a daily basis.
In short, WhatsApp has a quickly growing user base that is constantly engaged - much like Facebook.
--
According to WhatsApp, the company will "remain autonomous and operate independently." There are no plans to introduce advertisements or make any other major changes at this time.
--
Many people view this purchase as a defensive move on Facebook's part. WhatsApp is legitimate competition for Facebook, and they are on a similar growth trajectory as Mark Zuckerberg's company.
With Facebook's impressive performance over the past 12 months, the company now has plenty of ammunition to complete purchases such as the WhatsApp buy.
Are more purchases coming down the road? How will this deal impact Facebook's bottom line going forward? How will the markets react to the deal on Thursday? What will analysts say?
Filed under:
General Knowledge