Neither of the Former Presidents Will Be Endorsing Donald Trump for President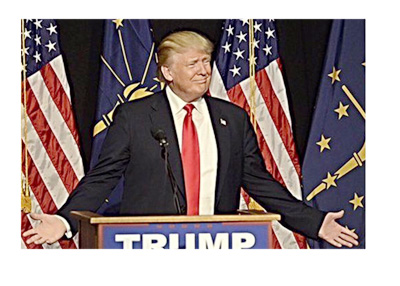 George H.W. Bush and George W. Bush, the only two living former Republican Presidents, revealed on Thursday that will be refraining from further comment on the 2016 US Presidential election.
This means, of course, that neither of the two former Presidents will be endorsing Donald Trump for President. With their press release earlier today, both George H.W. Bush and George W. Bush join Mitt Romney and John McCain as prominent Republicans who will not be endorsing Donald Trump for President in 2016.
-
The refusal of either President Bush to endorse Donald Trump certainly doesn't come as a surprise given the events of the past couple of months.
Trump and Jeb Bush, who was the early favorite to win the Republican nomination, tangled often at early Republican debates. The result was not a favorable one for Jeb Bush, as Trump savaged him early and often, which eventually led Bush to pull out of the race.
When former President George W. Bush lent his support to Jeb Bush at a couple of South Carolina campaign stops, Donald Trump attacked the 43rd President of the United States, saying that he had "lied" about weapons of mass destruction in Iraq and that 9/11 had occurred on his "watch".
After Jeb Bush's unsuccessful run in the South Carolina primary, he pulled the plug on his Presidential bid, though the scars that were inflicted on both Jeb and his brother by Donald Trump remained.
-
Instead of speaking out on Donald Trump, the presumptive GOP nominee, George H.W. Bush and George W. Bush have instead decided that they will be declining comment and missing the Republican convention this summer.
Filed under:
General Knowledge