Hillary Clinton's Campaign Schedule Results in Falling Income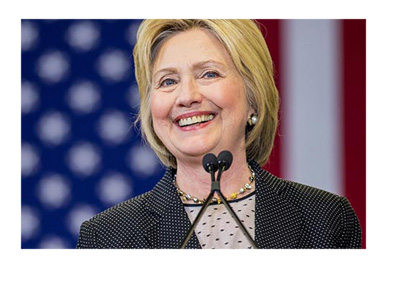 Democratic Presidential candidate Hillary Clinton, who is currently leading Donald Trump in the polls, released her 2015 income tax return earlier today. The move was intended to increase the pressure on Trump to release his returns - the Republican Presidential candidate has so far refused the request, citing the fact that his returns are currently under audit.
-
Former Secretary of State Hillary Clinton's 2015 tax return revealed total household income of $10.6 million in 2015, down from $27.9 million in 2014. Hillary Clinton significantly ramped up her campaigning duties in 2015, which resulted in a steep drop-off in speaking engagements and income.
The Clintons donated over $1 million to charity in 2015.
-
President Bill Clinton earned roughly $6 million in 2015 - $4.4 million in speaking fees and an additional $1.6 million from consulting work. Hillary Clinton, on the other hand, earned $1.1 million in speaking fees and an additional $3 million from book revenues last year.
Hillary Clinton's prior speaking engagements were a major source of contention between Clinton and Bernie Sanders in the run-up to the Democratic National Convention. Sanders implored Clinton to release the text of her speeches (especially those given to Wall Street firms), while Clinton agreed to do so, though only if her opponents released the text of their private speeches as well.
-
The Democrats have been increasing pressure on Donald Trump to release his tax returns, as they firmly believe that Trump is hiding something in them.
The leading theories:
1) Trump pays little or no income tax.
2) Trump has business dealings with the Russians.
3) Trump doesn't make as much money as he says he does.
Trump, for his part, has remained adamant - he won't be releasing his tax returns while under audit, despite the fact that the IRS has said that there is absolutely nothing preventing him from doing so.
Hillary Clinton, on the other hand, has released her tax returns that have confirmed what everybody already knew - the Clintons are very, very rich.
Filed under:
General Knowledge