President Trump's Comments Generate Immediate Backlash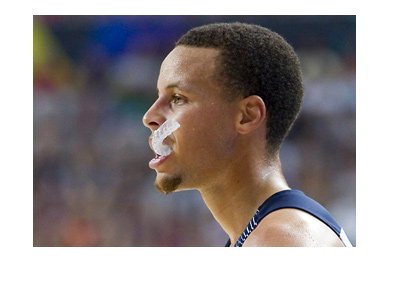 With just a single speech, President Donald Trump further enflamed many NBA and NFL players, who promise that there will be a wave of protests as a result.
In a speech on Friday, President Trump said that NFL owners should fire players who kneel during a national anthem. In addition, he said that NFL owners should say "get that son of a bitch off the field right now" in response to any player kneeling during the national anthem.
In addition, President Trump also rescinded his invitation to have the Golden State Warriors, the current and defending NBA champions, visit the White House. It was apparent that many or all of the Warriors' team would not be visiting the White House, and President Trump responded by pulling the invitation.
-
These two actions, both of which were taken within a 24 hour period, have resulted in immediate condemnation from many in the sports world.
LeBron James, who is arguably the NBA's best player, called President Trump a "bum" on Twitter. In addition, many other prominent NBA players waded in, voicing their support for Steph Curry and the rest of the Golden State Warriors.
President Trump's comments regarding kneeling during the national anthem will draw the quickest response, as there is a slate of NFL games set to take place this Sunday and Monday. You can expect that there will be more kneeling during the anthem than ever on Sunday and Monday, as players and many others have widely condemned President Trump's comments.
-
President Trump pointed out the falling ratings of the NFL in his speech, directly tying them to the continuing protests against the national anthem.
With the President weighing into the mix with his comments this week, it will be interesting to see the impact on the ratings of the NFL going forward. Will we see a spike in ratings this weekend? Will the NFL brand continue to take a hit? How many players will be involved in the protests?
Filed under:
General Knowledge