Berkshire Hathaway Has Nearly Doubled Performance of S&P 500 Since 1965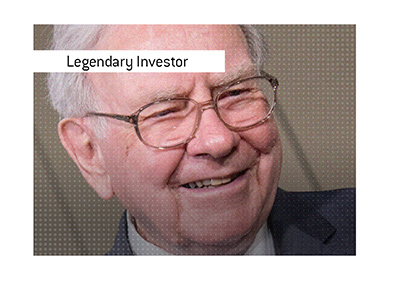 In 1965, an investment group led by Warren Buffett took over textile company Berkshire Hathaway.
Since 1965, the per-share market value of Berkshire Hathaway is up 3,641,613%, compared to the 30,209% of the S+P 500.
This works out to an annual compounded gain of 20.1% for Berkshire Hathaway, compared to the 10.5% return of the S+P 500.
If you wonder why Warren Buffett is considered the greatest investor of all time, look no further than the 20.1% number.
It is considered exceedingly difficult for hedge funds to regularly beat the S&P 500.
For Warren Buffett is nearly DOUBLE its performance over a period of over 50 years is astounding and may never be done again.
-
Berkshire Hathaway has evolved tremendously over the years.
At the beginning, Buffett tried his hardest to keep Berkshire's textile business afloat.
Millions were spent trying to turn the operations around, but Buffett eventually threw in the towel.
The insurance business is where the great wealth of Berkshire Hathaway would be generated from, as Buffett was able to use the float premium to invest in other businesses.
Berkshire Hathaway would transform into a holding company that would hold shares in companies like Apple and American Express, as well as entire businesses such as Burlington Northern Railroad and See's Candies, to name a few.
Berkshire Hathaway always maintains a massive treasure trove of cash, which allows the company to pounce on deals when the market produces them.
Buffett was especially active during the Great Recession, for instance, and turned some of his company's cash position into great deals in the likes of Bank of America and Goldman Sachs, to name a few.
-
Buffett's greatest weapons are his patience and his thorough knowledge of many of the stock market's biggest companies.
Many people have the knowledge, though few have the patience that Buffett has.
This patience has resulted in shares of Berkshire Hathaway that have increased over 3 million percent since 1965, and has cemented Buffett as the greatest investor of all time.
Filed under:
General Knowledge