Twitter Makes Its IPO Public
Earlier today, Twitter, Inc. made its initial public offering (IPO) filing available to the public.
The company revealed that it is looking to raise $1 billion, and that it will trade under the "TWTR" symbol.
The company also released some numbers, such as:
-revenues for 2012 were $316.9 million, for a total loss of $79.4 million
-through the first half of 2013, the company has brought in revenues of $253.6 million for a total loss of $69.3 million
-the company currently has 218.3 million MAUs (monthly active users)
-75% of Twitter's monthly active users access the site through a mobile device
-65% of Twitter's advertising revenues come from its mobile users
--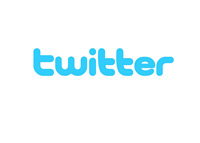 The underwriters for the offering will be:
Goldman Sachs
Morgan Stanley
JP Morgan
BofA Merrill Lynch
Deutsche Bank Securities
Allen & Company LLC
CODE Advisors
The largest individual shareholders of Twitter, as a percentage, as of right now are:
Evan Williams, 12%
Peter Fenton, 6.7%
Jack Dorsey, 4.9%
Richard Costolo, 1.6%
In addition, the following companies and/or their entities have 5% stakes:
Rizvi Traverse
Spark Capital
Benchmark Capital Partners VI, LP
Union Square Ventures
DST Global
--
Lastly, Twitter had a little over $375 million in cash and cash equivalents as of June 30th, 2013.
You can read the entire filing below:
Source: SEC.gov -
Twitter IPO Filing