Picower Allegedly Made Over $7 Billion Dollars In Madoff's Ponzi Scheme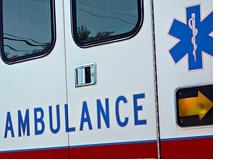 67-year old Jeffry Picower, who was reportedly a major beneficiary of the Bernard Madoff Ponzi scheme, was found dead at the bottom of his swimming pool on Sunday. Picower's body was discovered by his wife, Barbara.
Police are apparently listing the cause of the death as a "drowning", but are also not ruling out any other possible causes.
Picower has been accused in recent months of being one of the biggest beneficiaries in the now-infamous Bernard Madoff swindle.
In his ongoing battle to recover assets for ripped-off Madoff investors, trustee Irving Picard filed a lawsuit against Picower and his wife, demanding that they return over $7 billion dollars worth of "bogus profits".
If these accusations are true, then this would mean that Picower withdrew more money than any other single investor in the Bernard Madoff Ponzi scheme.
The lawsuit against Picower claims that he should have realized that his returns were "riddled with blatant and obvious fraud", and that his status as a "sophisticated investor" should have made him realize that his huge returns were likely fraudulent.
Picower, for his part, claimed that the accusations in the lawsuit were false, and that the lawsuit should be dismissed. Picower and his wife denied any knowledge of the Madoff Ponzi scheme, and claimed that they were deceived, just like everyone else.
Jeffry Picower had a number of health issues prior to his death, including "heart-related" issues and Parkinson's disease.
It appears as though the litigation against Picower and his wife will continue, although recouping any lost funds should prove to be much more difficult now that Mr. Picower has died.
Jeffry Picower isn't the first Madoff investor to pass away in the months following the unraveling of the scheme.
Rene-Thierry Magon de la Villehuchet, who had put "at least" $1.4 billion dollars of his and his clients' money with Madoff, committed suicide in late December of 2008.
Mr. de la Villehuchet was apparently racked with guilt over what had taken place, and decided to end his life with a combination of sleeping pills and a box cutter.
Source: NY Times -
Jeffry Picower, Investor with Madoff, Found Dead in His Pool
Filed under:
Stock Market Scandals