Twitterverse Overjoyed Following Strong Q2 Earnings Report From Twitter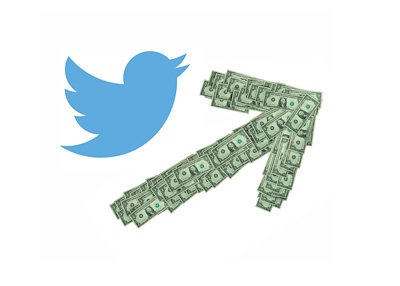 About a year ago, Facebook released an earnings report that completely reversed their stock's momentum.
There was, if you'll remember, a time when pretty much nobody wanted to own shares of Facebook. The company, much to their credit, managed to figure out their "mobile user problem", and the first earnings report that showed strong progress in the monetization of Facebook's mobile users sent the stock to the moon.
Earlier today, Twitter released their Q2 earnings report and investors seem to have responded with the same excitement as they did to Facebook's crucial earnings report roughly one year ago.
Shares of Twitter closed the regular session at $38.59 but have since surged to roughly $50 following the release of the report. That is an increase of about 30%, which adds about $7.5 billion on to Twitter's pre-earnings report market capitalization of $22.53 billion.
-
Twitter has failed to really attract the attention of investors as people have openly worried about the company's user base and ability to monetize. Today's earnings report seemed to allay a bunch of those concerns, as revenues and earnings came in higher than expected. Twitter reported monthly active users of 271 million, up 24% year-over-year. In addition, advertising revenue per thousand views hit $1.60 in Q2, up 100% from the year before.
The meteoric afterhours rise in shares of Twitter is being helped out by a sizeable short position in the company. According to Yahoo! Finance, 26.07 million shares of Twitter were short as of May 30th, 2014, which represented 6.60% of the float at the time. Traders certainly seemed to have a bearish stance towards Twitter heading into tonight's earnings report based on online chatter - their covering may help fuel a continued rise on Wednesday.
-
Even at $50/share, Twitter is still off substantially from its 52 week high of $74.73.
Are you buying Twitter here, or are you staying on the sidelines?
Disclaimer: I have no position in Twitter
Filed under:
General Market News