Twitter Finishes Down 11% Over Worries About User Growth, Engagement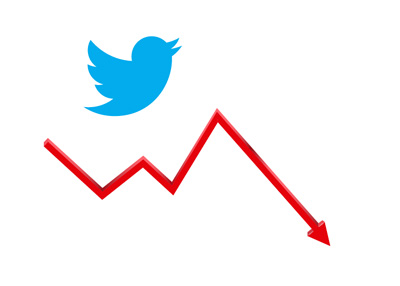 Today's afterhours move in Twitter is the precise reason why it is so dangerous to jump into a stock immediately after it reports its earnings.
Twitter released its Q2 earnings after the close of trading earlier today. The Q2 numbers looked good - earnings of 7 cents per share compared to estimates of 4 cents, while revenues came in at $502 million vs expectations of $481.28 million. In addition, the company said that it was raising its FY15 revenue estimates from $2.2B to $2.2B-$2.7B.
The stock responded positively in afterhours, trading up nearly 5%. Worries had been abound that the company was going to miss its earnings number, but those worries seem to have been misplaced. The stock was due to soar on Wednesday.
The conference call started, however, and the stock quickly gave up all of its gains. The fall didn't stop there, as shares of Twitter ended the afterhours session down over 11%.
Investors were left concerned over Twitter's user growth and user engagement numbers. While Facebook's users remain on the site for long periods of time and log in multiple times per day, Twitter users have much lower engagement numbers. Twitter's biggest problem, according to some, is that many Twitter users don't precisely know what the site is supposed to be used for. While Facebook's purpose is obvious, many Twitter users aren't exactly sure what they are supposed to be posting about or how they are supposed to be interacting with others.
-
Twitter had been hoping to ease the concerns of some of their worried shareholders with the release of their Q2 earnings report. Now, it seems, there are more questions about the company than ever before.
Filed under:
General Market News