S&P 500 Historical Data
The S&P (Standard & Poor's) 500 is an index that includes 500 of the largest and most influential companies in the United States. The S&P 500 is considered by most to be the closest indicator (in terms of market indexes) of the US economy, due to the fact that all different types of companies are included.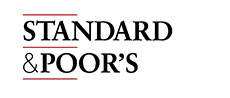 Microsoft and Pepsi are just a few of the companies that are included in the S&P 500.
Data Updated At The Beginning of Every Year
Note: S&P 500 data goes back to
January of 1950
Note 2:
Click Here
To Find The S&P 500 Closing Price On Any Day From 1950 Until Present
Five Largest One Day Point Gains:

1. 2008-10-13 +104.13 points
2. 2008-10-28 +91.59 points
3. 2000-03-16 +66.33 points
4. 2001-01-03 +64.29 points
5. 2008-09-30 +59.94 points

Five Largest One Day Point Losses:

1. 2008-09-29 -106.85 points
2. 2008-10-15 -90.17 points
3. 2000-04-14 -83.95 points
4. 2008-12-01 -80.03 points
5. 2011-08-08 -79.92 points


Five Largest One Day Percentage Gains:

1. 2008-10-13 +11.58%
2. 2008-10-28 +10.79%
3. 1987-10-21 +9.10%
4. 2009-03-23 +7.08%
5. 2008-11-13 +6.92%

Five Largest One Day Percentage Losses:

1. 1987-10-19 -20.47%
2. 2008-10-15 -9.03%
3. 2008-12-01 -8.93%
4. 2008-09-29 -8.81%
5. 1987-10-26 -8.28%


Note:
Yearly Data Since 1929
Five Best One Year Performances (in points)

2013, +422.17 points
1998, +258.80 points
1999, +240.02 points
2003, +232.10 points
1997, +229.69 points

Five Best One Year Performances (in %)

1954, +45.02%
1958, +38.06%
1995, +34.11%
1975, +31.55%
1997, +31.01%

Five Worst One Year Performances (in points)

2008, -565.11 points
2002, -268.26 points
2001, -172.20 points
2000, -148.97 points
1974, -28.99 points

Five Worst One Year Performances (in %)

2008, -38.49%
1974, -29.72%
2002, -23.37%
1973, -17.37%
1957, -14.31%


Five Best Single Month Performances (in points)

2000-03, +132.16 points
2011-10, +121.88 points
2010-09, +91.87 points
2001-04, +89.13 points
2000-08, +86.85 points

Five Best Single Month Performances (in %)

1974-10, +16.30%
1987-01, +13.18%
1975-01, +12.28%
1976-01, +11.83%
1982-08, +11.60%

Five Worst Single Month Performances (in points)

2008-10, -197.61 points
1998-08, -163.39 points
2001-02, -126.07 points
2008-06, -120.38 points
2008-09, -116.47 points

Five Worst Single Month Performances (in %)

1987-10, -21.76%
2008-10, -16.94%
1998-08, -14.58%
1974-09, -11.93%
1973-11, -11.39%


Five Best Single Week Performances (in points)

Week of 2000-05-30, +99.24 points
Week of 2008-11-24, +96.21 points
Week of 2008-10-27, +91.98 points
Week of 2011-11-28, +85.61 points
Week of 2000-04-17, +77.98 points

Five Best Single Week Performances (in %)

Week of 1974-10-07, +14.12%
Week of 2008-11-24, +12.03%
Week of 2009-03-09, +10.71%
Week of 2008-10-27, +10.49%
Week of 1982-08-16, +8.83%

Five Worst Single Week Performances (in points)

Week of 2008-10-06, -200.01 points
Week of 2000-04-10, -159.79 points
Week of 2001-09-10, -119.98 points
Week of 2008-09-29, -114.04 points
Week of 2011-08-01, -92.90 points

Five Worst Single Week Performances (in %)

Week of 2008-10-06, -18.20%
Week of 1987-10-19, -12.20%
Week of 2001-09-10, -11.05%
Week of 2000-04-10, -10.54%
Week of 2008-09-29, -9.40%


Average Monthly Performance Since 1971

Return in January has been 1.07%
Return in February has been -0.03%
Return in March has been 1.19%
Return in April has been 1.5%
Return in May has been 0.17%
Return in June has been -0.05%
Return in July has been 1.02%
Return in August has been -0.06%
Return in September has been -0.47%
Return in October has been 0.79%
Return in November has been 1.52%
Return in December has been 1.71%

Highest Volume Day Ever:

2008-10-10, 11,456,230,400 shares traded

-----

Largest One-Day Swing (in points)

2000-04-04, 110.04 points (difference between High and Low of day)


S&P 500 Landmarks

The S&P 500 first hit 250 points on 1986-06-25
The S&P 500 first hit 500 points on 1995-03-24
The S&P 500 first hit 750 points on 1996-11-25
The S&P 500 first hit 1,000 points on 1998-02-02
The S&P 500 first hit 1,250 points on 1999-01-06
The S&P 500 first hit 1,500 points on 2000-03-22