United Kingdom Sinks Into a Double-Dip Recession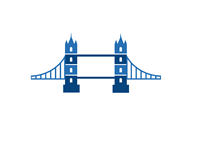 It's official - the United Kingdom is currently mired in a "double-dip recession".
Earlier this week, the Office for National Statistics revealed that the UK economy had shrunk by 0.2% in the first quarter of 2012. This number, coupled with a 0.3% contraction in the fourth quarter of 2011, has officially plunged the country into a "double-dip recession".
Note: How is a "double-dip recession" different from a standard recession? A "double-dip recession" occurs when you have a recession ("Great Recession" in this case) that is followed by a short period of growth, which is followed by yet another recession. Typically a recession is followed by a sustained period of growth, but in this case, a very short period of growth was followed by yet another recession.
Government officials in the United Kingdom were surprised by the Q1 growth number - City economists had been expecting growth of 0.1% in the first quarter.
Many in the United Kingdom are now worried that the negative news flow will result in consumers spending less and businesses investing less, which will lead to continued economic malaise. Combine that with continued worries over the state of the Eurozone and it's easy to see why consumers and businesses may retreat into a shell after this news.
Critics of Prime Minister David Cameron are blaming his austerity measures for the "
double-dip recession
", and that a one-two punch of tax increases and spending cuts conspired to derail the economy.
--
According to the International Monetary Fund, the United Kingdom currently has the 7th largest economy in the world.
Source: Guardian.co.uk -
UK sinks into double-dip recession
Filed under:
The Economic Meltdown