Trump, Clinton Eyeing General Election Battle in November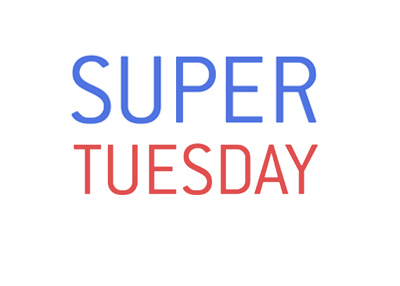 "Super Tuesday" is finally upon us.
A number of states - Alabama, Arkansas, Colorado, Georgia, Massachusetts, Minnesota, Oklahoma, Tennessee, Texas, Vermont, Virginia, Alaska (R) and Wyoming (R) - will be hosting primaries and caucuses on Tuesday.
There is a great deal at stake today, as there are many hundreds of delegates up for grabs for both parties. For candidates such as Marco Rubio, Ted Cruz and Bernie Sanders, today represents one last chance to regain momentum. For Donald Trump and Hillary Clinton, who are both expected to win the nominations of their respective parties, today represents a chance to crush the waning hopes of their rivals.
-
According to Predictit.org, which is a legal site on which people can place wagers on the outcome of events such as the Texas GOP primary, Donald Trump and Hillary Clinton are expected to win most of the states on Tuesday. Donald Trump is expected to lose to Ted Cruz in Texas, while Hillary Clinton is expected to drop Vermont to Bernie Sanders. Other than that, the two party front-runners are leading or in contention in every other state.
As of this moment, Donald Trump is currently being given an 80% chance of winning the Republican nomination, while Hillary Clinton has a 91% chance of winning the Democratic nomination. Due to people wagering real money, these predictions are seen as being much more likely to come true as compared to standard polling data.
-
In case you were wondering, Hillary Clinton is currently being given a 61% chance of winning the Presidential election in November, while Donald Trump is being given a 38% chance of victory.
Filed under:
General Knowledge