Mark Zuckerberg Owns 28.4% of Facebook Class B Shares
After much hooplah (including a major motion picture about the company), Facebook is looking to launch their Initial Public Offering on May 17th, 2012.
One of the questions that people will be asking ahead of the offering - who are the largest holders of Facebook stock?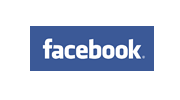 To get the answer to that question, let's look at Facebook's
S-1 filing
from earlier this year.
According to the filing, there are 117,097,143 shares of Class A common stock and 1,758,902,390 shares of Class B common stock.
Let's look at some of the largest owners of the Class B shares:
Mark Zuckerberg, 533,801,850 (28.4%)
Marc L. Andreessen, 6,607,131 (-)
James W. Breyer, 201,378,349 (11.4%)
Peter A. Thiel, 44,724,100 (2.5%)
Entitles affiliated with Accel Partners, 201,378,349 (11.4%)
Dustin Moskovitz, 133,763,645 (7.6%)
Entities affiliated with DST Global Limited, 94,567,945 (5.4%)
T. Rowe Price Associates, Inc., 12,158,743 (-)
There are literally hundreds of other owners of Facebook shares, which is why the company is about to go public (see the
500 shareholder rule
). Other owners include Elevation Partners (Bono) and Sean Parker (formerly of Napster, founding President of Facebook, played by Justin Timberlake in "The Social Network").
--
Facebook is reportedly going to be valued at approximately $100 billion after the company goes public, which means that Mark Zuckerberg will be worth approximately $28.4 billion.