AT+T Looks To Win Time Warner Sweepstakes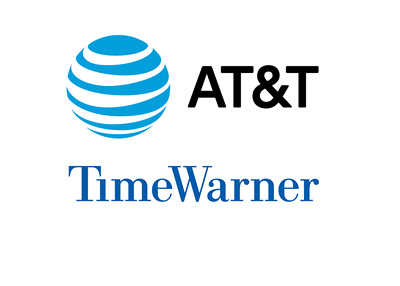 A massive deal has been struck this weekend that already has the participants in the US Presidential race talking, as AT+T has agreed to purchase Time Warner for a reported $85.4 billion, or $107.50 per share.
Rumors of the deal infiltrated the market on Friday afternoon, which caused shares of Time Warner to rip higher. Shares of the company continued higher in afterhours trading on Friday, as word leaked that a deal was close to being agreed to. Shares of Time Warner closed the extended session on Friday at approximately $92/share.
Many traders flooded into TWX on Friday, gambling that the rumored deal between T and TWX would be closed over the weekend. These bets will look to be good ones, as the deal was announced to the public on Saturday evening. Given the 50% stock component of the deal and the fact that the proposed merger will likely face a great deal of scrutiny from the government, you can safely assume that TWX will trade significantly under the $107.50 level on Monday.
-
Here are the terms of the deal:
Time Warner shareholders will receive $107.50 per share
$53.75 per share will be in cash, the other $53.75 per share will be in AT&T stock
The stock portion of the deal will be subject to a collar (Time Warner shareholders will receive 1.437 AT&T shares if AT&T is below $37.411 at closing, 1.3 AT&T shares if AT&T's price is above $41.349 at closing)
-
Multiple other companies had a reported interest in Time Warner, including Apple, which allegedly kicked the tires on a potential transaction.
Time Warner has a vast array of different assets, including HBO, TBS and CNN.
The company did $3.833 billion in net income in 2015 on revenues of over $28 billion.
If this deal does end up going through, the combined AT&T/Time Warner company will be an absolute Goliath.
-
Republican Presidential nominee Donald Trump has vowed to block any AT&T/Time Warner deal if he is elected in November.
Filed under:
General Market News