BVI Global Fund Ltd. Poised To Split Into Two Separate Funds, Including the "Legacy" Fund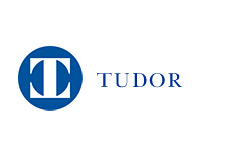 Tudor Investment Corp. will be temporarily be suspending investor withdrawals in its mammoth $10 billion dollar BVI Global Fund Ltd. as the company seeks investor approval to split the fund into two separate funds.
Tudor Investment Corp. is run by Paul Tudor Jones, a legendary trader who is worth billions of dollars. BVI Global Fund Ltd. is the biggest fund in the $17 billion dollar family of Tudor Investment Corporation funds. According to a recent article on Bloomberg.com, investors in the BVI Fund have asked to pull an estimated 14% of total assets from the $10 billion dollar fund. According to industry estimates, the BVI Global Fund has lost approximately 5% of its value through the end of the November.
Why is Tudor Investment Corp. looking to break the BVI fund into two pieces?
The plan is to put "hard-to-sell" investments into a new fund called "Legacy". This would include corporate bonds and loans from emerging markets. The firm would then plan on selling these "hard-to-sell" assets at a later date and returning the proceeds to clients.
BVI Global Fund Ltd. would then continue to run minus the "toxic" assets that would now be placed into the "Legacy" fund. The BVI Global Fund would then focus on trading in highly liquid investments such as stocks, liquid bonds, commodities and currencies.
Tudor Investment Corp. needs investor approval to enact this move, and is hoping to gain approval from its investors over the next "few months".
BVI Global, according to the article on Bloomberg.com, has returned annual returns of "as much as" 22% since its inception.
It is unknown at this time whether or not investors in BVI Global will sign off on this move.
The once-lucrative hedge fund industry has been obliterated over the past 12-18 months by a steep decline in the markets, a disintegration of the credit markets and a stampede to pull money out of the hedge fund industry. Many firms are being forced to temporarily halt investor withdrawals because they have many "hard-to-sell" investments on their books, and forced selling would cause these firms to take extremely heavy losses. Other firms are just throwing in the towel and liquidating.
Many top hedge funds are suffering in this unprecedented market crisis - it's not just off-the-radar funds that are taking a beating. Some of the most notable hedge funds are receiving an absolute pounding in 2008 - a pounding that they will likely never recover from.
When the smokes clear, it will be interesting to see who is left standing. Tudor Investment Corp. will certainly be left standing, however it will be interesting to see the amount of investor assets that they have left when investors have completed their redemption requests.
Source: Bloomberg.com -
Tudor's BVI Suspends Withdrawals, Plans To Split Into Two Funds
Filed under:
Hedge Fund News
|
The Economic Meltdown
|
General Market News